Pedro Monarrez, PhD student in Palaeontology in the Lab of Steve Holland, at the University of Georgia, has just visited Plymouth University for one week, after spending a few days in London at the collection of fossil invertebrates of the Natural History Museum. Together we went in several localities of the Jurassic coast to collect data from Middle Jurassic marine successions. Gregory Price also joined us for one day, introducing us to some important localities. Pedro wants to compare the shallow water fossil record of the Tethys with that of the Sundance Seaway, and look for evidences of escalation. His first PhD paper came out in Palaeobiology while he was in Plymouth, such a good timing to celebrate it!
Here is the
link
to the paper.
This was his first time in the UK, and in Europe as well! We spend time working on his project, but also trying traditional English food and drinks, and comparing the US and the UK worlds on many different aspects.
Powered by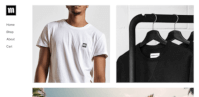 Create your own unique website with customizable templates.