Just published on the journal Palaeontology our study of sealevel and faunal changes in the Sundance Seaway.
These are the first published results after two summer season of intense data collection in Wyoming, Montana and South Dakota. It has been an invaluable experience, and I would like to thank all the people that helped and supported me over time!
The paper is open access, and you can read it and download it from this
link
Powered by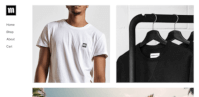 Create your own unique website with customizable templates.